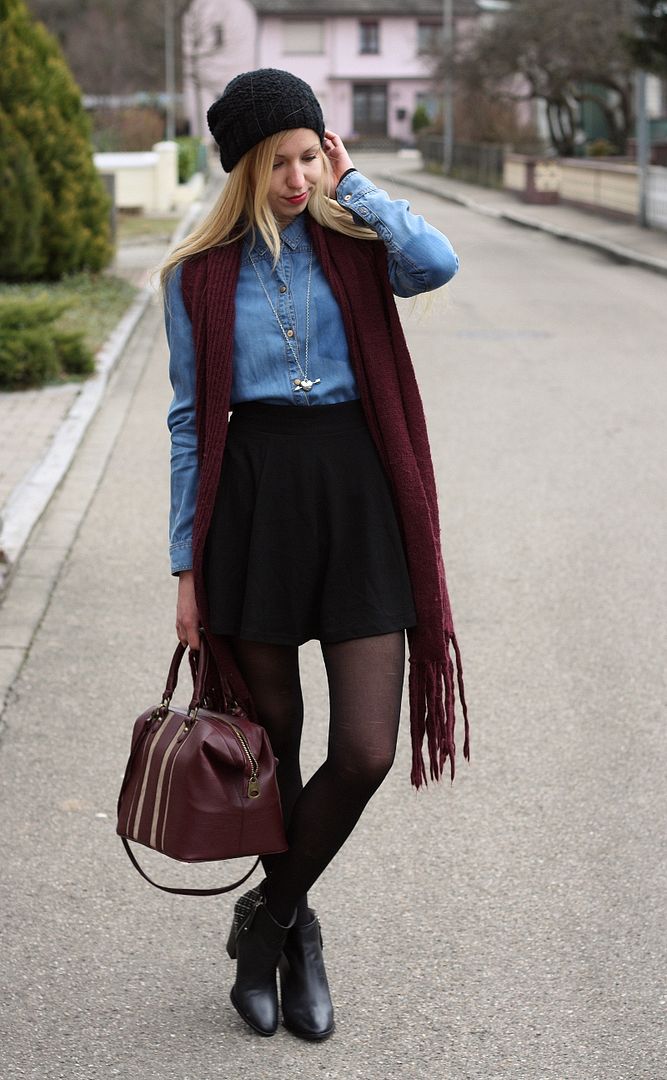 denim blouse & boots: Zara / skirt: H&M / tights: Falke / bag: ASOS collection / beanie: selfmade / scarf: Mango / necklace: flewmarket
DE Meine letzten Tage habe ich damit verbracht, (leicht angespannt) auf Neuigkeiten aus Hamburg zu warten und dabei inständig zu hoffen, dass sich da jetzt bitteschön endlich mal was tut und ich meinen Sprung in den Norden nicht in Obdachlosigkeit beginnen muss. Noch warte ich. Und ich kann Warten nicht leiden. Weder auf den Weihnachtsmann, noch auf den heiß ersehnten Frühling und erst recht nicht auf etwas so Essentielles wie die eigenen vier Wände. Aber wiedermal muss ich eingestehen, dass Meckern rein gar nichts verändert und außerdem das Karma versaut. Also muss ein Plan B her, der vermutlich aus Einkaufen, Cupcakes backen und hochprozentigen Sprituosen-Mischgetränken bestehen wird. Oh Mann.
EN
I've spent my last few days (kinda fraught) with waiting for some news from Hamburg while hoping that there's finally something set in motion and that I'm not gonna start my time there in houselessness. Well, I'm still waiting. And I don't like waiting at all. Neither for Santa Clause, eagerly antici

pa

ted springtime, nor for something that crucial like the own four walls. But again I have to admit, that grumping leads nowhere and additionally screws up the karma. That means I need a backup plan, which will most likely consist of shopping, creating cupcakes and high-proofed cocktails. Maaaan

.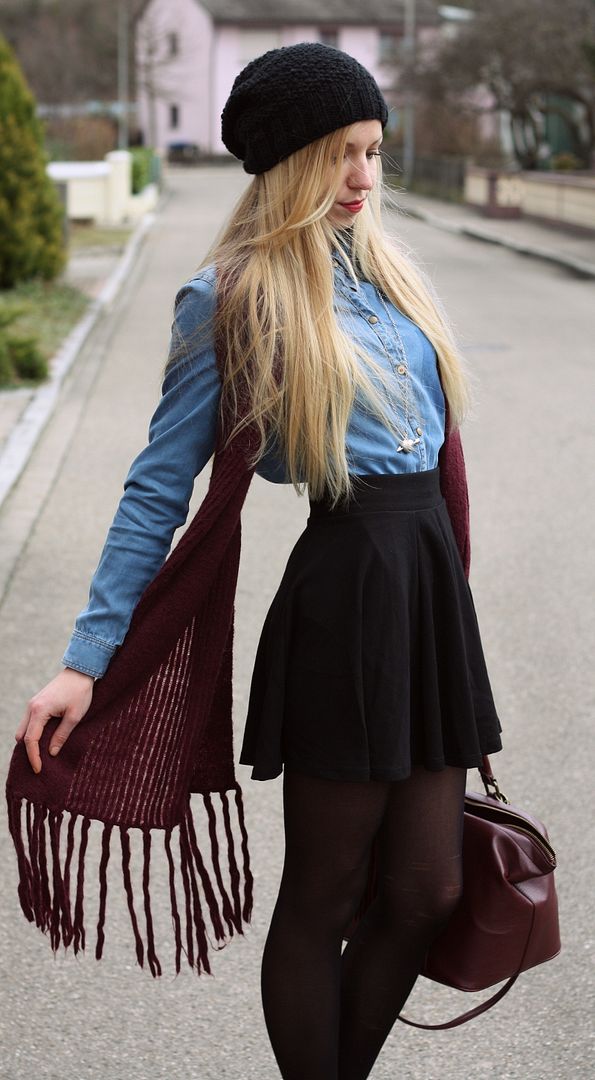 Ich hoffe, euch geht's wunderbar, habt einen schönen Dienstag!