blouse & jumper: H&M / half-leather leggins: Warehouse / boots: Steve Madden / bag: flewmarket in Paris / necklace: Pieces
DE

Zum ersten Mal in meinem Leben genieße ich den Herbst so richtig. Nebel, gelbe Blätterhaufen,
verzaubernde

Stille und das wohlige Gefühl, wenn man die warme Wohnung betritt

,

auf die Couch fällt

und
ohne jegliches schlechtes Gewissen

den restlichen Abend ausschließlich mit Tee,

Filmen und Plappern verbringt. Ich weiß gar nicht warum, aber dieses Jahr gefällt mir das alles unheimlich gut. Liegt vielleicht an meinem zunehmenden Alter, aber sei's drum - ein paar ruhigere Woc

hen werden niemandem schaden.

Was macht ihr am liebsten an Herbst

- und Winterabenden

?
****
EN

For the first time in my life, I really enjoy autumn. Fog, yellow bunches of leaves, enchanting silence and the pleasant warm feeling, when coming home , just dropping on the couch and spending the restof the evening with tea, movies and gabbing (without any bad consciense). I don't know why, but this year I love all this stuff so much. It may be my increasing age, but anyway - some more chilled weeks aren't going to harm anybody. How do you like to spend your evenings in autumn?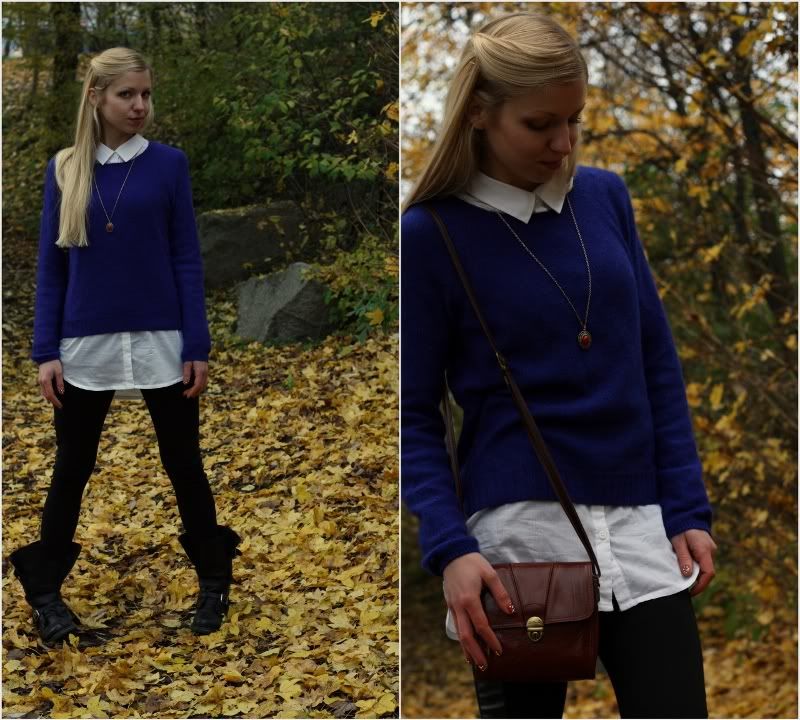 Wie ihr ihn auch verbringt, ich wünsche euch viel Saß dabei!
No matter how you'll spend your evening, I hope you'll have a lot of fun.